On average, your geyser alone makes up 50% of your electricity usage. Every geyser has built in insulation but you will still find that it is warm to touch, evidence that some heat still escapes.
Insulating your geyser will not only ensure that it keeps its heat for longer but will result in big power savings. A Geyser Blanket reduces the heat loss to 1.94 Kwh per 24 hours. Ensuring that your geyser's temperature stays constant will also prolong the life of your thermostat.
Our geyser blankets are not only SABS approved but they are endorsed by Eskom. The aluminium-laminated material fits all makes, shapes and sizes of geysers.
5 easy steps to install your geyser blanket.
The blanket is placed around the geyser.  Excess is cut off and the seam is sealed with alutape.
​The excess is used to cut ends according to the shape of your geyser.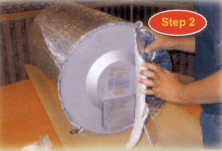 ​The ends are secured in place using alutape.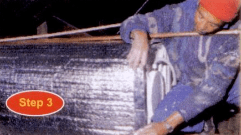 ​A flap is cut for easy access to the thermostat.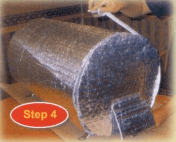 Off cuts are used to clad piping and joints are secured with alutape.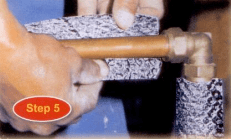 The material is suited to wrap both indoor and outdoor mounted geysers. The material contains flame-retardant, is UV-treated and not affected by weather, moister or sun. It does not retain any moisture and therefore protects your geyser from corrosion.
Off-cuts are used to insulate hot water piping to prevent heat loss, and cold water piping to prevent freezing-up in winter.
You can read more here on the Eskom Geyser Blanket fact sheet.
For more info about geyser blankets and insulation don't hesistate to contact us.